Las artistas Luisa Rivera y Paloma Valdivia fueron las protagonistas de un conversatorio en el cual relataron las dificultades de sus inicios y detallaron cómo lograron construir sus carreras en el país y el exterior.  "Hoy es importante ser autogestionada de una manera muy pulcra", reflexionó una de ellas.
---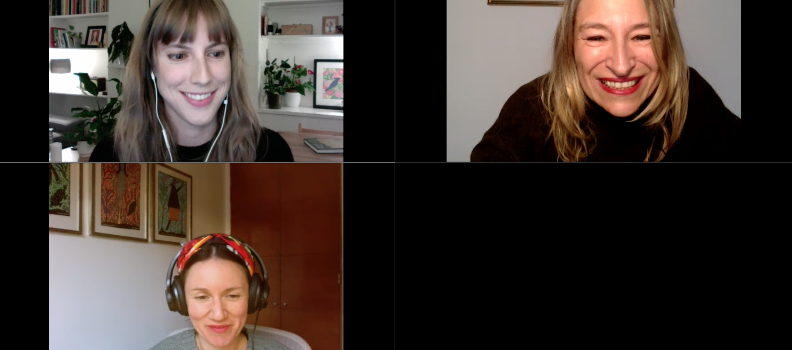 La última fecha del Ciclo de Webinars "Laboratorio de las Artes 2020" se llenó de color. Es que con la moderación de Andrea Viu, editora general de Ediciones Universidad Mayor, se realizó una conferencia con dos de las más importantes ilustradoras chilenas. 
Una de ellas fue Luisa Rivera, quien ha publicado libros ilustrados como "Cien años de soledad" y "El amor en los tiempos del cólera", obras de Gabriel García Márquez; también ediciones de "Cuentos de amor de locura y de muerte" de Horacio Quiroga, "Azul" de Rubén Darío y "Trenzas" de María Luisa Bombal. Además, la profesional ha trabajado para Air Canada, Google, The New York Times, Lush Cosmetics y la Revista Variety, entre otros. 
La otra panelista fue Paloma Valdivia, autora, ilustradora y directora de Ediciones Liebre, editorial dedicada a la creación y publicación para la primera infancia. Así, los libros de Valdivia han sido traducidos a más de 20 idiomas y ha ganado premios como El BIB PLAQUÉ en la Bienal de Ilustraciones de Bratislava, Eslovaquia; Mención de Honor, Bologna Ragazzi Award, de Italia; The White Raven, de Alemania; y The Best Book Award, de The German Comission for Unesco and the German Book Foundation, entre otros.  
Durante el conversatorio, ambas recorrieron su trabajo y detallaron cómo fue radicarse fuera de Chile, cuáles son sus herramientas para trabajar y cómo ven el desarrollo de los ilustradores en el país, con las dificultades que significa para alguien intentar abrir un camino en el arte.  
"Antiguamente era imposible desarrollar trabajos editoriales con compañías, sin algún agente literario de por medio. Hoy es un poco distinto y hay veces en que puedes saltarte ese paso. Por lo mismo, es importante ser autogestionada de una manera muy pulcra", reflexionó Luisa Rivera.  
Al conversar sobre cómo escoger los proyectos en qué trabajar, la ilustradora Paloma Valdivia dijo que "con el tiempo aprendí a elegir a qué decir que sí. En cierto punto aceptaba cosas porque tenía que hacerlo. Pero uno aprende en un momento cómo elegir y qué, para que sea tan entretenido como un proyecto personal". 
**Para revivir el conversatorio con las ilustradoras Paloma Valdivia y Luisa Rivera, entra AQUÍ (debes ingresar tus datos)