Jóvenes pertenecientes a colegios de Santiago y a carreras de pregrado de nuestra casa de estudios participaron de esta actividad, que nació a raíz de la alianza con la prestigiosa universidad estadounidense. Se espera que para 2021 la iniciativa se expanda a otras temáticas y también se replique en la sede Temuco.
En 2017 se gestaron las primeras conversaciones entre la Universidad Mayor y el Massachusetts Institute of Technology (MIT). Tres años después, ya se han realizado dos cursos de programación impartidos por monitores de la prestigiosa universidad estadounidense.
"No es menor que esta sea la segunda versión de un programa que queremos mantener en el tiempo y que se pueda expandir a otras temáticas y llevarlo a nuestra sede Temuco", les dijo el Vicerrector de Desarrollo y Gestión, Mario Herane, a los 64 alumnos que participaron este verano, quienes el viernes llegaron con sus familias al auditorio del campus Manuel Montt.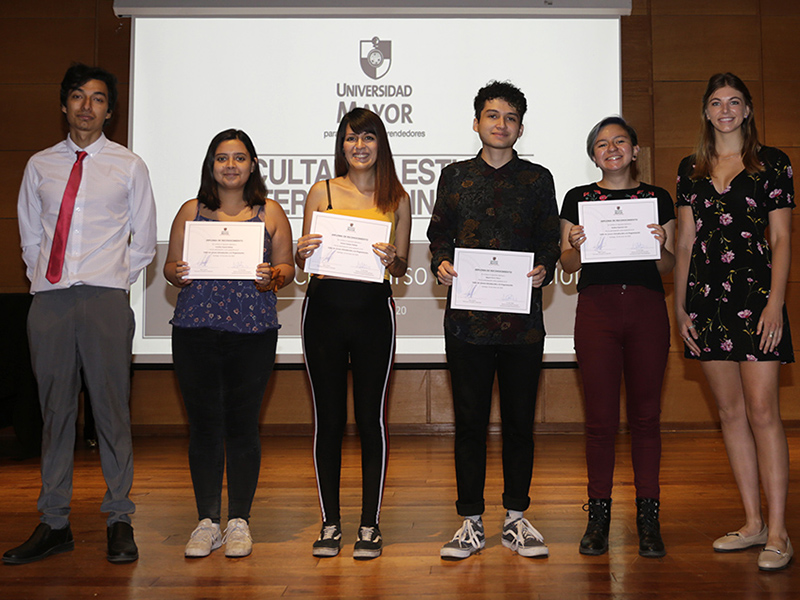 La autoridad destacó que los jóvenes del MIT International Science and Technology Initiatives (MISTI) "están en la frontera del conocimiento y es un privilegio que puedan transferir lo que está pasando allá, las temáticas que se están abordando, a los colegios y a nuestra comunidad universitaria". También agradeció a los monitores de la U. Mayor "por su ímpetu y por lo que están proyectando".
Los alumnos recibieron un diploma que los certificó en los lenguajes Python y Scratch, herramientas que adquieren cada vez mayor valor en el mundo profesional y laboral. Al respecto, Álex Slater, Director de Innovación e Investigación Educativa, dijo que "esta ceremonia viene a coronar el trabajo de estas tres semanas, que es interesante, intenso y provechoso en esta área que es fundamental en el desarrollo de la Humanidad, como es la programación".
A su juicio, la evaluación es positiva. "Tuvimos algunas mejoras respecto al año pasado, como mayor participación e integración con nuestros estudiantes", dijo, agregando que la idea es que estos cursos sean sistemáticos en el tiempo. 
"La tercera versión será en el verano 2021 y lo que nosotros queremos es que se incremente la participación e ir perpetuando esta alianza, ya que es un gran aporte. Ellos tienen un programa de intercambio que puede abarcar otras áreas, como robótica y sustentabilidad, que pueden resultar interesantes para los chicos en el contexto de cambio climático", cerró el Director.