Se trata una investigación desarrollada por el Dr. José Miguel Álvarez, académico del Centro de Genómica y Bioinformática de la U. Mayor, y por Dr. Rodrigo Gutiérrez, del Instituto Milenio de Biología Integrativa, quienes modificando la expresión genética en plantas y cultivos, lograron triplicar su crecimiento. El proyecto ayudaría a disminuir el impacto ambiental del uso de nitrógeno en exceso y abaratar el costo en fertilización.
​Ayudar a limitar el uso de fertilizantes en cultivos agrícolas, disminuir la contaminación por compuestos nitrogenados en cursos de agua y, a su vez, mejorar el crecimiento de plantas y cultivos.
Estas son las principales áreas de impacto que tendría un proyecto de investigación a cargo del Dr. José Miguel Álvarez, académico del Centro de Genómica y Bioinformática de la U. Mayor, y del Dr. Rodrigo Gutiérrez, del Instituto Milenio de Biología Integrativa, quienes buscan darle una nueva mirada a la fertilización agrícola basada en nitrógeno.
Y es que ambos investigadores acaban de publicar en la revista "Proceedings of the National Academy of Sciences of USA" el descubrimiento de una proteína que sería clave para lograr un crecimiento más acelerado de plantas con menor cantidad de fertilizantes nitrogenados.
"En la agricultura se usan altas dosis de nitrógeno que, al ser absorbido y asimilado, aumenta la biomasa y mejoran la producción en la agricultura. Las plantas tienen alrededor de 30 mil genes, de los cuales cerca de un 10% modifica su expresión cuando se incrementa la disponibilidad de nitrógeno", explica el Dr. Álvarez.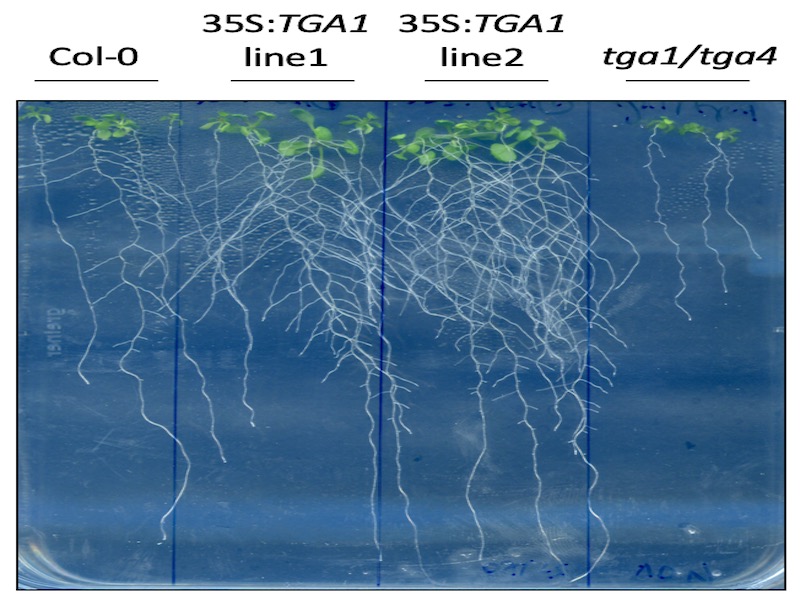 Con esta información, el equipo de académicos se enfrentó a la pregunta sobre cuál es la proteína que regula los cambios en la expresión genética de la planta para adaptarse al nitrógeno y, por tanto, producir más biomasa.
El Dr. Álvarez responde: "Usando una estrategia multidisciplinaria que incluye biología, genética y bioinformática, encontramos una proteína llamada TGA1, cuya función es regular la expresión de genes que participan en la absorción y asimilación de nitrógeno. Así, modificando un solo gen, se puede modificar el metabolismo de la planta para que crezca más".
Cuidando el medio ambiente y la billetera

El científico explica que el principal resultado de la investigación fue descubrir que "las plantas con niveles activados de la proteína TGA1 tienen tasas de crecimiento aumentadas en respuesta al nitrógeno, alcanzando una biomasa vegetal hasta tres veces mayor". 
Dado que la proteína TGA1 está presente en cultivos como tomates, arroz y el trigo, el descubrimiento un tienen alto potencial y proyecciones alentadoras también en dos sentido, ya que al utilizar este descubrimiento, los niveles de nitrógeno requeridos por las plantas para crecer y tener productividad serían menores.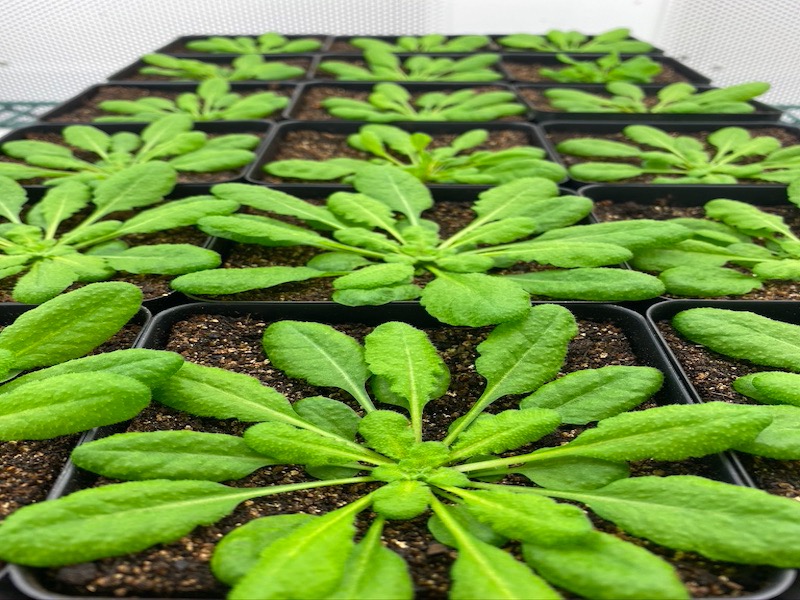 "Esto eventualmente permitiría disminuir el costo para los agricultores en cuanto al uso de fertilizantes nitrogenados", detalla el Dr. Álvarez, quien agrega que además se "podrían aminorar los daños ambientales que el exceso de este compuesto produce, como lo es la eutrofización de napas subterráneas, lagos y recursos hídricos colindantes a plantaciones".
Cabe señalar que el proyecto se encuentra en etapa de patentamiento y con proyecciones de poder realizar pruebas de campo con cultivos agrícolas.