El programa presentado por Pavel Gintov en el Teatro Municipal de Las Condes incluyó obras de Schumann, Mozart, Chopin y Bortkiewicz, entre otros destacados exponentes de la música docta.
Pavel Gintov, el artista invitado al segundo concierto de la Temporada Internacional y que ha sido descrito como "un poeta del teclado" según la revista The Ilinois Entertainer, deslumbró a los asistentes al realizar un espectáculo inolvidable.
La velada, que comenzó con interpretaciones de Johann Sebastian Bach, estuvo marcada por un repertorio de calidad, que realzó la gran trayectoria musical que posee Gintov, quien fue graduado con honores del Moscow State Conservatory, además de ser Magister y Doctor of Musical Arts de la Manhattan School of Music de Nueva York.
Tras el espectáculo, la Directora del Conservatorio de Música, la Dra. María Teresa Sepúlveda, comentó que "fue un privilegio haber podido invitar a Pavel a nuestro país, ya que es un músico de gran nivel y calidad interpretativa. Además, estamos felices de haber tenido la oportunidad de gestionar su debut en Latinoamérica, acercando así al público de la Temporada a importantes músicos internacionales."
Este ciclo tuvo entre sus asistentes a destacados miembros del cuerpo diplomático de Finlandia, Grecia, Estados Unidos, Hungría, además de reconocidas autoridades del mundo civil y privado.
En esta visita a Chile, Pavel Gintov también realizó una clase magistral a los estudiantes, instancia donde les entregó de una manera práctica y cercana toda su experiencia musical en el piano.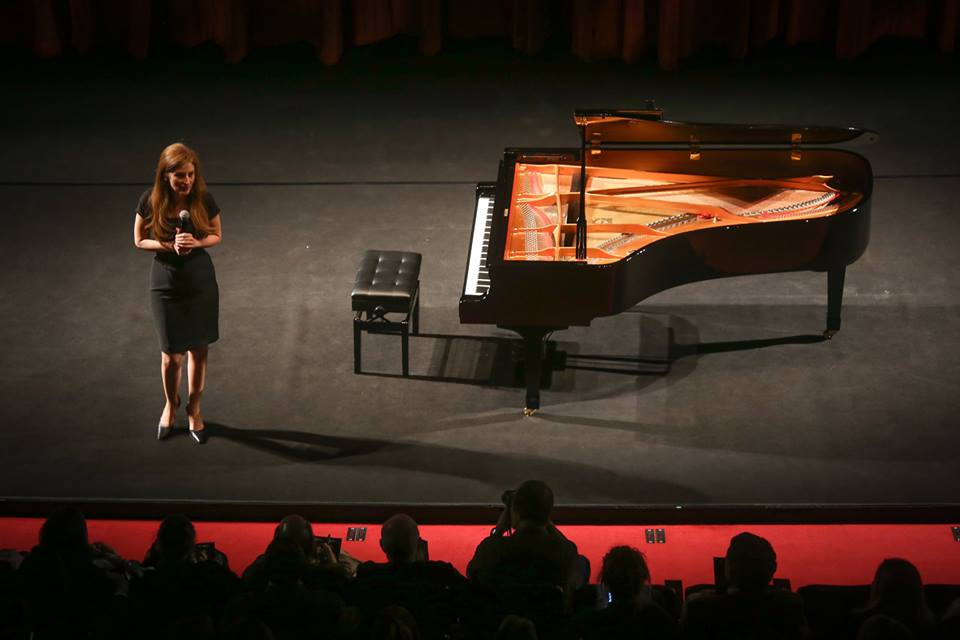 Directora del Conservatorio U.Mayor, Dra. María Teresa Sepúlveda dando la bienvenida a los asistentes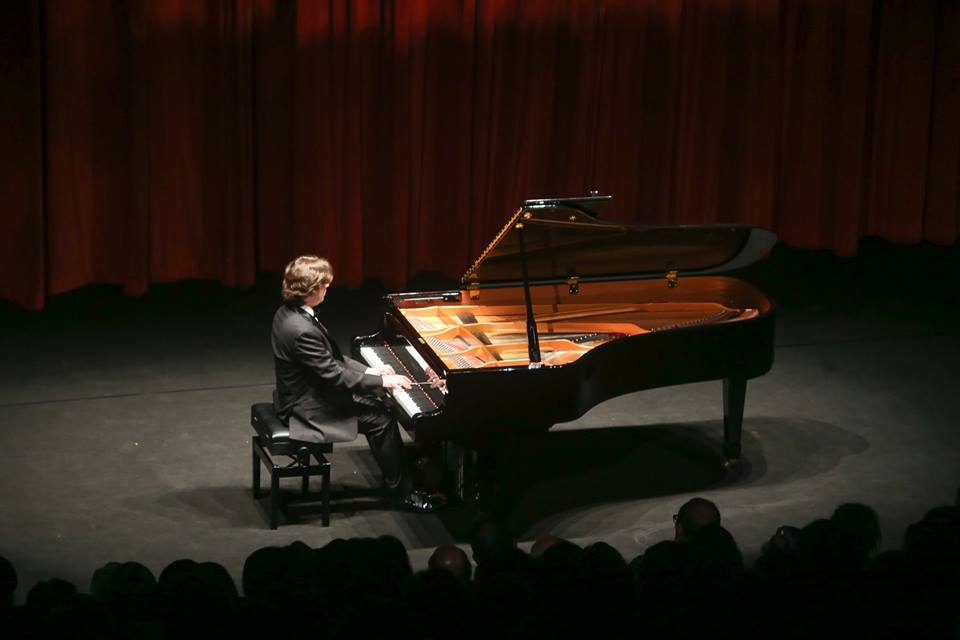 Pavel Gintov encabezando el concierto de la Temporada Internacional U. Mayor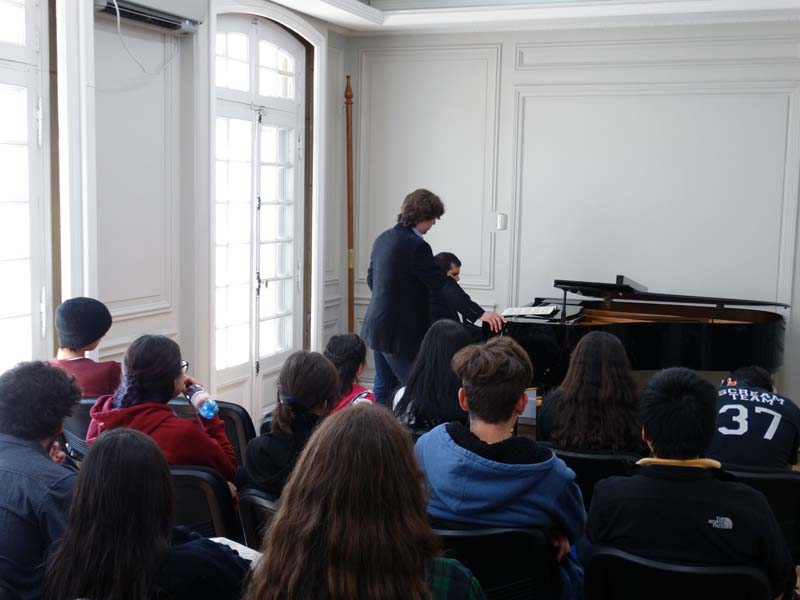 El artista invitado brindó además una masterclass a la comunidad U. Mayor