David Letts, Director del Programa de Derecho Militar en la Australian National University (ANU), dictó seminario en el campus Manuel Montt.
David Letts, docente de la Australian National University (ANU), dio el seminario Seminario "The evolution of war until 21st century from maritime security to cyberwar", en la Escuela de Derecho de la Universidad Mayor. 
Letts es Director del Programa de Derecho Militar y profesor en la Escuela de Derecho de la ANU, una de las más importantes del mundo. Así, el objetivo de su visita a Santiago fue conocer el proyecto de Iniciación del Dr. Sergio Peña (Director del programada de Doctorados U. Mayor y académico del Centro de Investigación en Sociedad y Salud), sobre los efectos del cambio climático en la biodiversidad y específicamente los posibles conflictos internacionales que se puedan producir o problemas nacionales a enfrentar.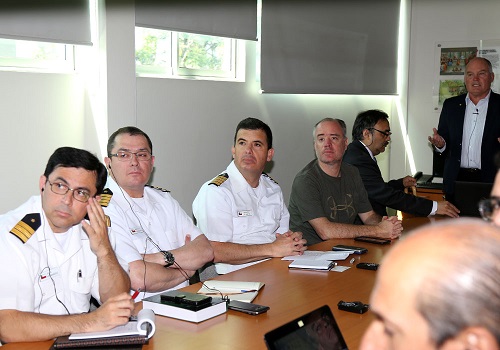 A la charla del académico asistieron miembros de la Armada de Chile, del Ministerio de Defensa, de la ANEPE y abogados interesados en el tema. En ella, el australiano dio un vistazo a cómo se desarrolló el Derecho de los conflictos armados durante el siglo pasado y luego cuestionó si hoy esta área es adecuada para enfrentar las amenazas militares y resguardar la seguridad, incluyendo el uso de operaciones cyber y marítimas como medio y/o método de guerra. Para contextualizar la discusión -a fin de evaluar la validez y aplicación- Letts mostró dos casos de estudio.
En tanto, el Dr. Sergio Peña se mostró muy conforme con la asistencia y con el interés mostrado por la audiencia: "La visita del profesor Letts abre el camino a más encuentros tan importantes como este, en los que se generen discusiones de relevancia nacional e internacional e intercambio con instituciones", concluyó.